I am dreaming to paint and bring colors for people in need, on every continent.
You are NGO, association, please feel free to contact me for any kind of project
<3
Un cielo para un angel orphanage - MEXICO - January 2020
Les Petits Coeur de Cuba - CUBA - May 2018
I went to Cuba in May, to paint with the kids of "Les Petits Coeurs de Cuba". La "finca" was in the suburbs of La Havana, and under construction, so we did a participative wall in their future classroom.
La Pouponnière de Mbour - Senegal - April 2018
I came to Mbour with my friends to paint a wall for the kids of La Pouponnière. About 150 babies live there, it was one really moving. I painted one wall outside, around the window of the "Grande Section", where the oldest babies live (from 1 year to 3 year).
They I came to a classroom runned by Yama teacher who asked me to bring colors on the walls.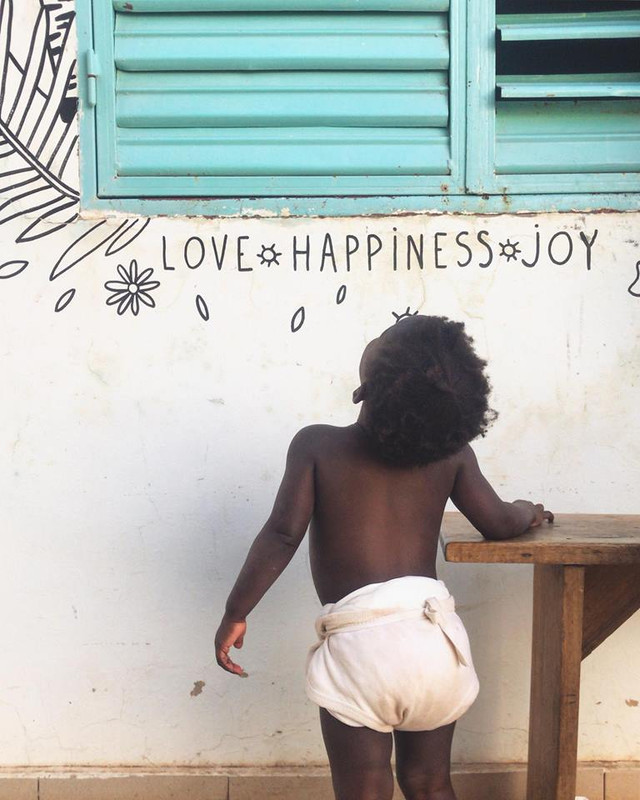 Pour un Sourire d'Enfants - Cambodia - March 2018
I left to Phnom Penh, to paint with kids, in a French NGO. They host about 650 kids. They provide food, medical care, education and vocational training to maltreated, destitute and uneducated children in Cambodia.
I spent 4 days there, doing a participative mural with them.
Casa Guatemala project - GUATEMALA - Octobre 2017
My friend Marine and I went to Casa Guatemala, which is a children village and orphanage, providing education, nutrition, and heatlh care for the vulnerable children of the remote and empoverished region of Rio Dulce.
We spent two days there, creating with the children, doing a participative mural painting in their place, and a drawing workshop.
Posca (Uniball) sponsored me for the material used, donating Posca markers.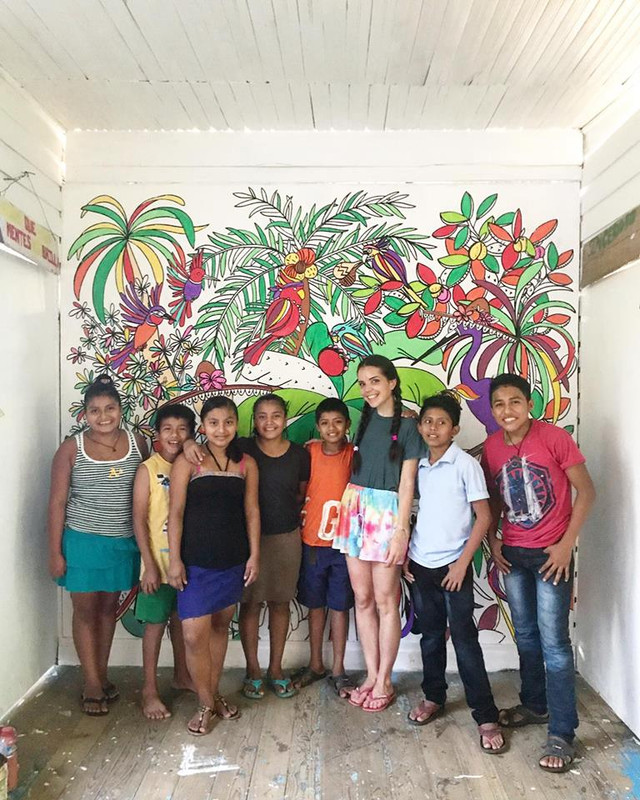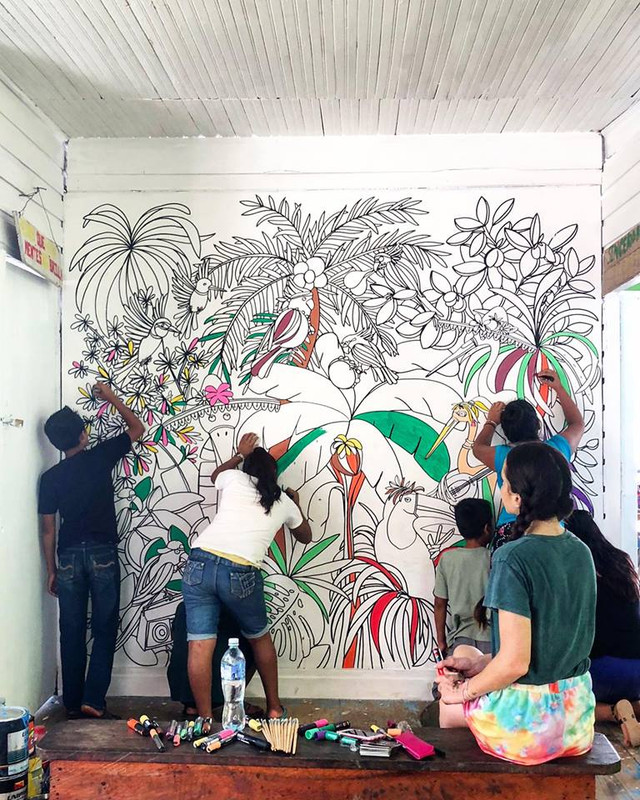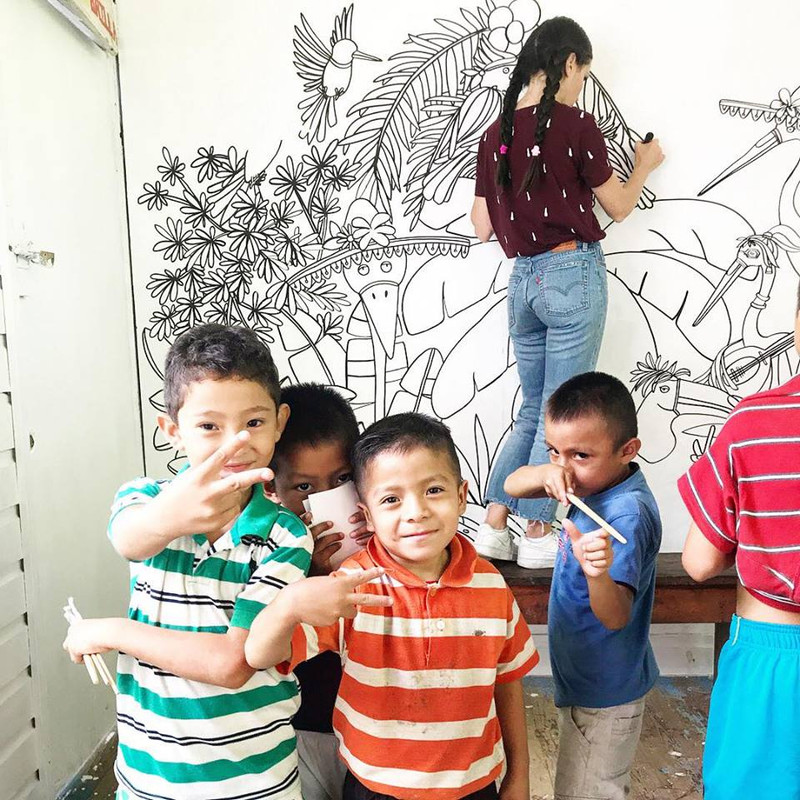 Jodie O'Shea orphanage - BALI - May 2016
Jodie O Shea is an orphanage in Denpasar, Bali, runned by Alison Chester an Riyanto Samadi. They are 100% funded by the kindness of generous friends and visitors. 80 children are living in Jodie. I have spent three days there, creating a big mural in their playing area. I did all the contouring and taught the kids how to fill in the blanks.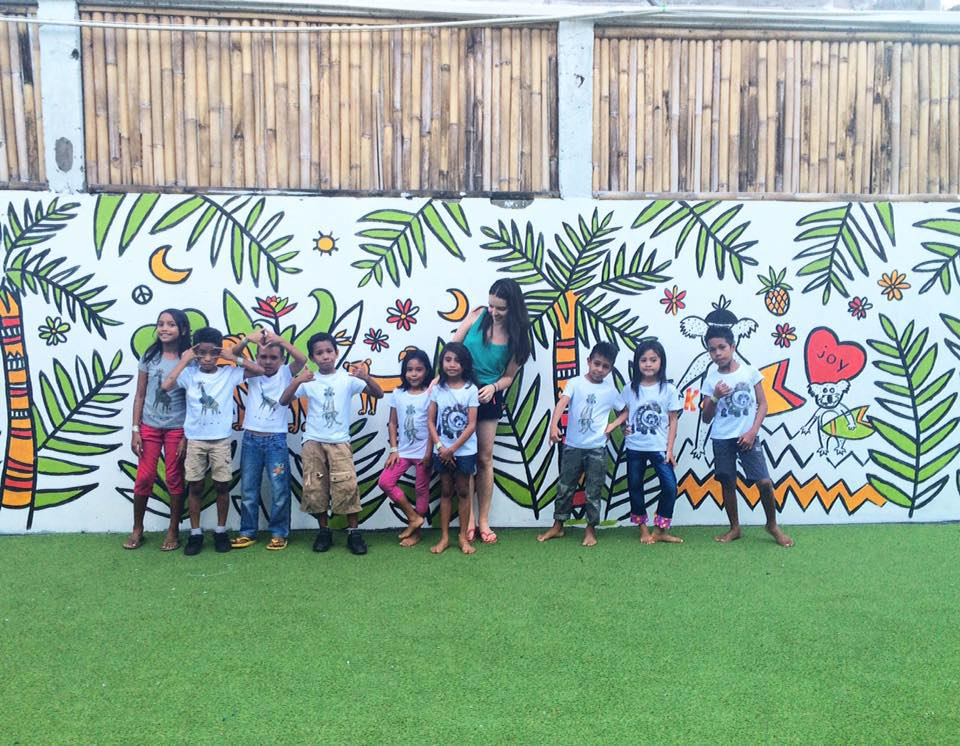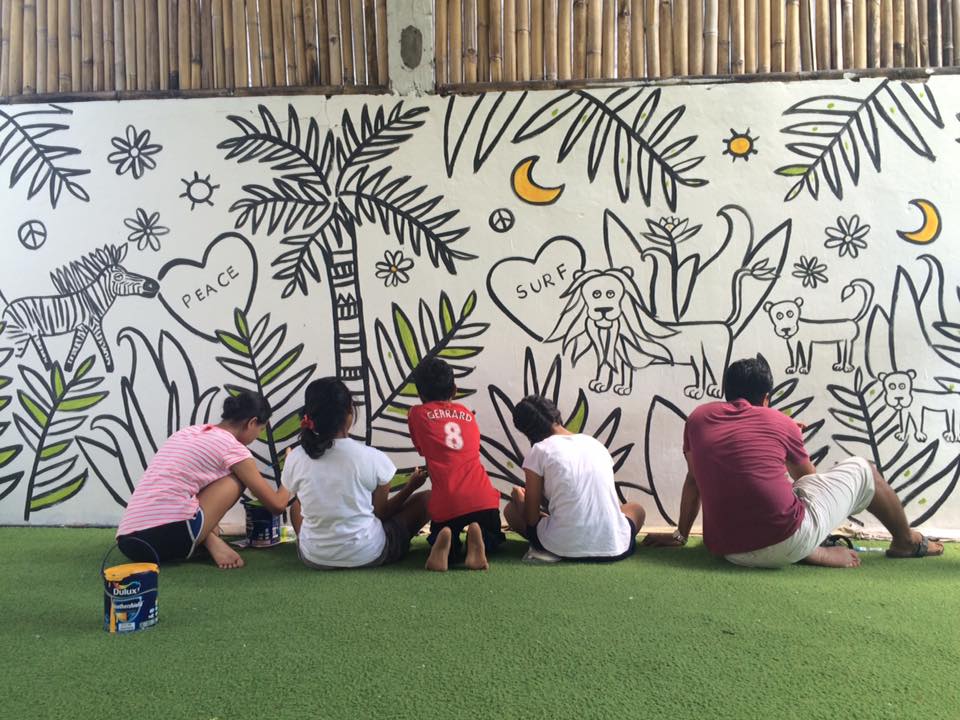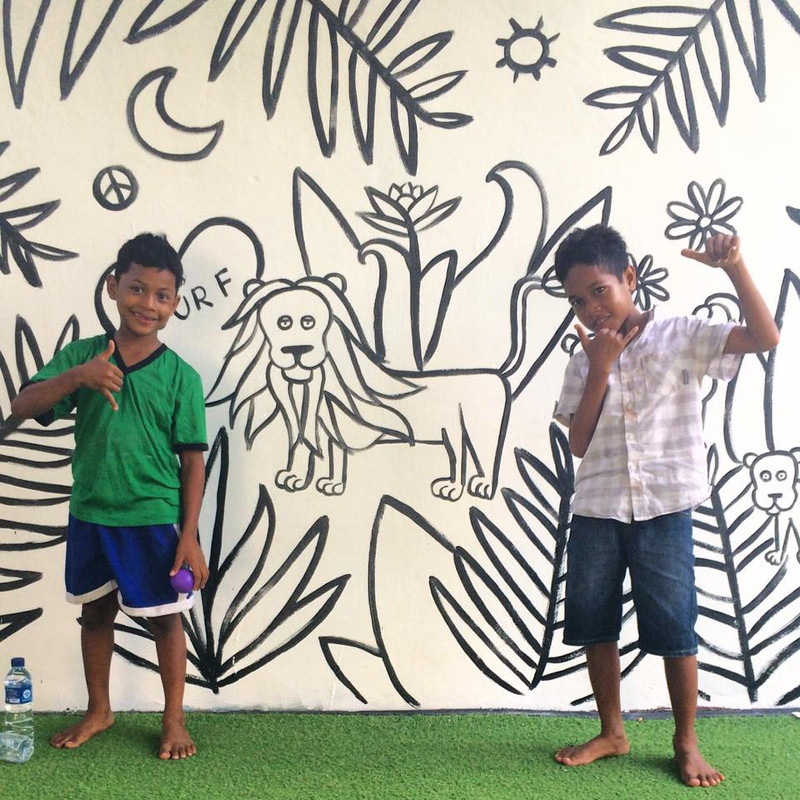 Maison de l'Espoir - MAROC - December 2017
It is an association who helps orphans, sick children, with different needs. I spent one day teaching them a drawing workshop, and providing them some creative stuff (markers, paper, pencils...) so that they can become small artists.